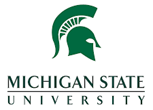 Altınbaş University provides education and training opportunities in the scope of 4+1 specialized Master Top-Up Degree in International Relations at Michigan State University, the United States. Students who successfully complete this program by choosing the "Master in International Relations" gain the title of "Master of International Relations (M.A.)".
For further information about administrative and application you should contact to our office exchange@altinbas.edu.tr / +90(212) 604 0100-1095-1094-1096-1176
Also Prof. Dr. Akif Bahadır Kaynak who is the Coordinator Professor of International Relations for postgraduate studies.
E-mail: bahadir.kaynak@altinbas.edu.tr
Phone: +90 (212) 604 01 00 -2186